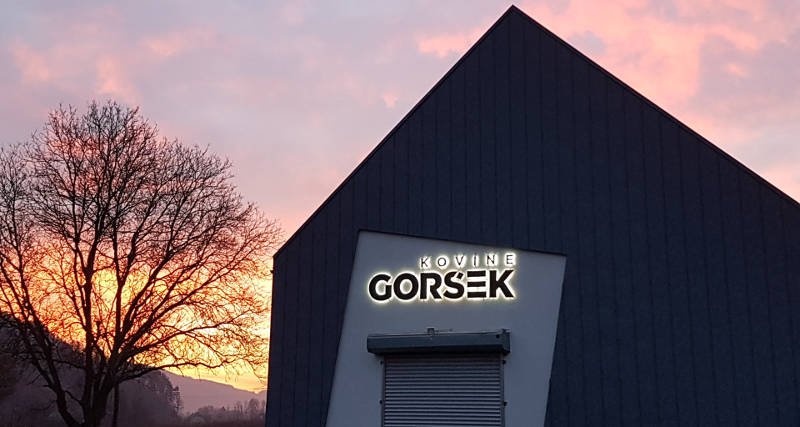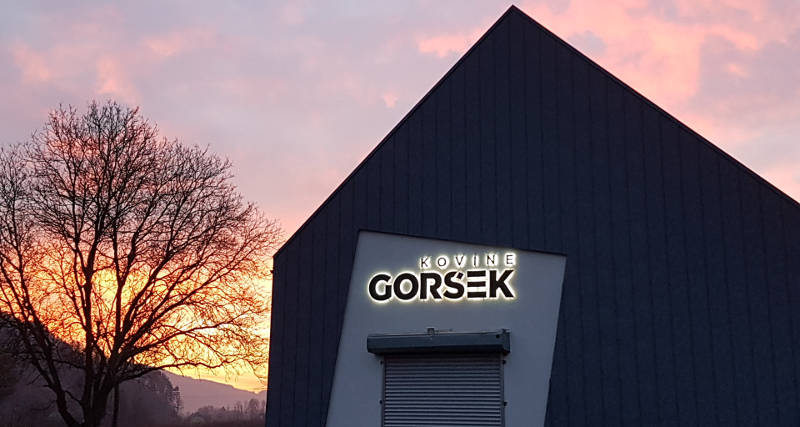 Welcome to our About Us page! Here at Kovine Gorsek, we are a family-owned metal processing company with over 35 years of experience in the industry. We pride ourselves on our commitment to delivering high-quality metal products to our customers.
Our story began in 1978, and since then, we have grown to become a trusted provider of precision CNC machining services, including 3-axis and 5-axis machining. We specialize in manufacturing workpieces up to 5 meters in length with a tolerance range of +/- 0.01mm.
Our CNC machineshop is equipped with the latest machinery and tools, including CNC milling, CNC lathe, and CNC turning machines, allowing us to handle both small and large production runs. With a dedicated team of experienced professionals, we can take your project from the initial concept to the final product with efficiency and precision.
At Kovine Gorsek, we are committed to exceeding our customers' expectations and providing personalized solutions to meet their unique manufacturing needs. Contact us today to learn more about our services and how we can help bring your project to life.
Who We Are: Get to Know Our Passion for Metal Processing

What we offer
Kovine Gorsek specializes in producing high-quality semi-finished products for various industries, such as electric, transport, food, mining, construction, shipbuilding, wood, and automotive sectors.
We take pride in our expertise in working with different types of metals and continuously updating our technology and tools to maintain our competitive edge and deliver precise results.
We prioritize customer satisfaction and strive to offer top-notch products at reasonable prices and within quick turnaround times. We achieve this through regularly updating our machinery to maintain the highest standards of production quality and service delivery.
Choose Kovine Gorsek for your semi-finished metal product needs, and experience the difference in our commitment to excellence.
Our Partnerships
At Kovine Gorsek, we have established strong partnerships with several foreign companies, primarily in Austria and Germany. In addition, we are committed to expanding our presence in the domestic market, as well as local markets in Slovenia, by increasing our production capacity.
Our collaborations with foreign and local partners have enabled us to broaden our knowledge and expertise, enhance our production capabilities, and uphold the highest standards of quality in our work.
We are dedicated to serving both our domestic and international clients with the same level of commitment and excellence, and we look forward to forming new partnerships with companies that share our values and vision for success.
Our advantages
Our Advantages At Kovine Gorsek, we take pride in offering our customers several advantages that set us apart from our competitors. These advantages include:
Professionalism: Our team of experts is highly skilled and experienced in working with different types of metals, ensuring the utmost precision and quality in our work.

Quality: We prioritize the quality of our products and services, regularly updating our technology and machinery to uphold the highest standards of production.

Short Delivery Time: We understand that time is of the essence in many industries, which is why we strive to deliver our products within a quick turnaround time, without compromising on quality.

Competitive Price: We offer affordable prices for our high-quality products, allowing our customers to achieve the best value for their investment.

Satisfied Customers: We have a growing number of satisfied customers who continue to choose us as their go-to provider for semi-finished metal products.
Choose Kovine Gorsek for your metal product needs, and experience the benefits of our professionalism, quality, short delivery time, competitive price, and satisfied customer base.
Transportation Services
At Kovine Gorsek, we understand the importance of timely and efficient transportation for our customers. That's why we offer transportation services for our products, with the capacity to transport up to 1500kg using our own vehicles.
For larger deliveries over 1500kg, we have established partnerships with several reliable transportation providers to ensure quick and easy delivery.
Our transportation services can be arranged upon agreement, ensuring that our customers' delivery needs are met. We prioritize the safety of our products during transportation, and our team is committed to delivering your products on time and in excellent condition.
Choose Kovine Gorsek for your semi-finished metal products and enjoy the convenience of our transportation services, regardless of the size of your delivery. We are committed to providing timely and efficient delivery for all of our customers.